Announcements
The Crandall Difference
Crandall Corporate Dietitians provides expert local dietitians with years of clinical experience, just like you would expect; however, it is everything else you get for your money that sets us apart — 
that's the Crandall Difference
The Crandall Difference works to your advantage. Find out why the three largest assisted living chains in America and dozens of other Assisted Living and Long-Term Care chains utilize Crandall for consulting dietitian services. Take a look at these pages to learn more about the products and services we offer or contact us today for personalized attention.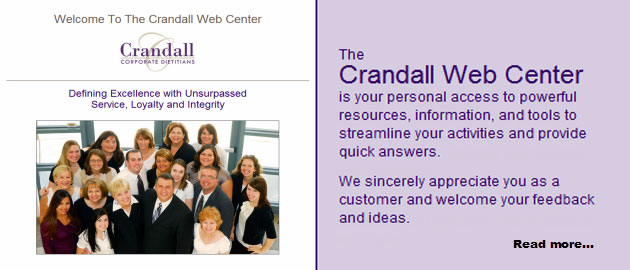 Look Who's
Using Crandall
"I'm very pleased to see such a great difference in the food quality in our communities since we have worked with the Crandall Corporation! Thank you for your great support in helping us make such a positive change in the quality of our residents' lives each and every day."
— Christina Carney
Director of Operations
Seasons Management LLC

Congratulations to the 2018 Scholarship Recipients!