Announcements
The Crandall Difference
Crandall Corporate Dietitians provides expert local dietitians with years of clinical experience, just like you would expect; however, it is everything else you get for your money that sets us apart — 
that's the Crandall Difference
The Crandall Difference works to your advantage. Find out why the three largest assisted living chains in America and dozens of other Assisted Living and Long-Term Care chains utilize Crandall for consulting dietitian services. Take a look at these pages to learn more about the products and services we offer or contact us today for personalized attention.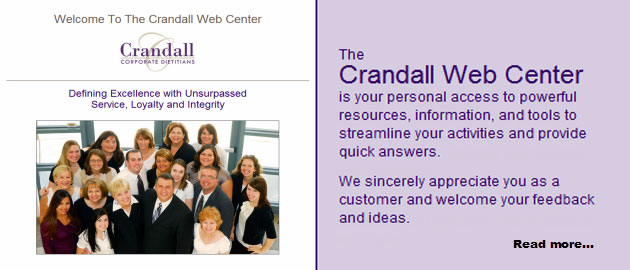 Look Who's
Using Crandall
"Our work with the Crandall team has been enjoyable, educational, and a very positive experience. They are extremely quick to respond to any questions or issues that I, or any of our Grace home team members may have. They almost always have more than one solution, and give you the feeling that they are also learning and adapting based on the input from the customer."
— Anthony Henderson
Director of Purchasing
Grace Healthcare
Congratulations to the 2018 Scholarship Recipients!