Announcements
The Crandall Difference
Crandall Corporate Dietitians provides expert local dietitians with years of clinical experience, just like you would expect; however, it is everything else you get for your money that sets us apart — 
that's the Crandall Difference
The Crandall Difference works to your advantage. Find out why the three largest assisted living chains in America and dozens of other Assisted Living and Long-Term Care chains utilize Crandall for consulting dietitian services. Take a look at these pages to learn more about the products and services we offer or contact us today for personalized attention.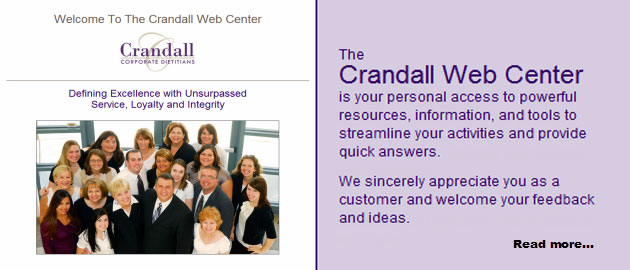 Look Who's
Using Crandall
"Our longstanding partnership with Crandall Corporate Dietitians has only brought us business success over the years. Crandall team members consistently provide expert services with the highest levels of customer service, integrity and professionalism."
— Gottfried Ernst
Vice President, Dining Services
Brookdale Senior Living

Congratulations to the 2019 Scholarship Recipients!