Announcements
The Crandall Difference
Crandall Corporate Dietitians provides expert local dietitians with years of clinical experience, just like you would expect; however, it is everything else you get for your money that sets us apart — 
that's the Crandall Difference
The Crandall Difference works to your advantage. Find out why the three largest assisted living chains in America and dozens of other Assisted Living and Long-Term Care chains utilize Crandall for consulting dietitian services. Take a look at these pages to learn more about the products and services we offer or contact us today for personalized attention.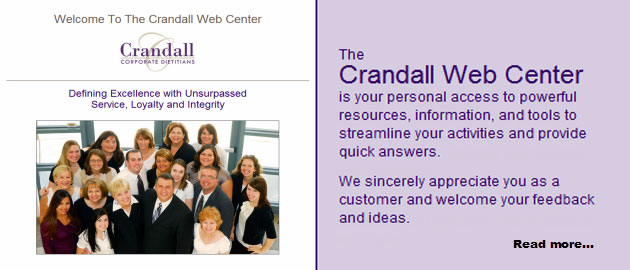 Look Who's
Using Crandall
"I recently ran an ad for a dietary manager in which I mentioned that we used the Crandall System and Fine Dining menus. That line is what prompted the person I just hired to answer the ad and it is a great fit!"
— Paul Ogilvie, Administrator
Alpine Transitional Rehab Center
Brigham City, UT

Congratulations to the 2018 Scholarship Recipients!